In-circuit emulators and development tools
The in-circuit-emulator BICEPS-8051 for 8051 based microcontrollers is a professional real-time debugging tool.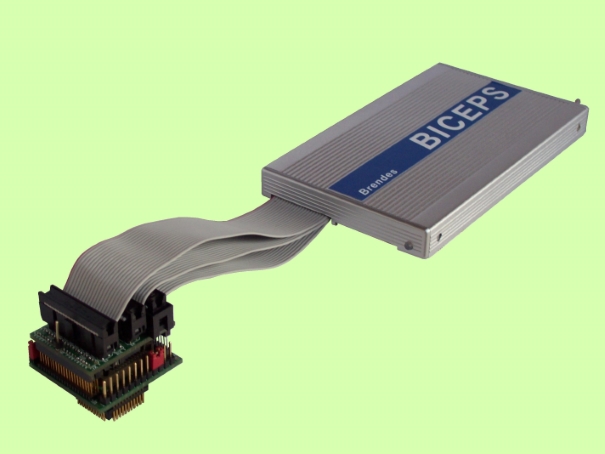 BICEPS-8051 features:
Real-time in-circuit-emulation at full system speed
512k emulation memory with banking support
True single-chip emulation by Brendes-Softhook technology
Real-time program execution with conditional and complex break events
Access to all internal and external memories and registers
128k x 96 bits real-time trace with time stamp and performance analysis
External inputs for break and trace purposes
Adaption via processor adapters (POD)
Universal adaptervia external memory socket
USB interface
Software included: source level debugger BicWin, Keil microVision driver (DLL)
The in-circuit-emulator BICEPS-8051 is run out and no longer available. Please contact us if you need support for older or new projects.